So excited,  because this is really happening!
After doing my yoga teacher training (Vinyasa Flow) last year in India,  I am very excited to announce the first ever GET WET SOON surf- and yoga retreat in Morocco, November this year!
It will be an amazing time from November 19 till December 4 2016 with you and my Moroccan friends from SDN Surflodge.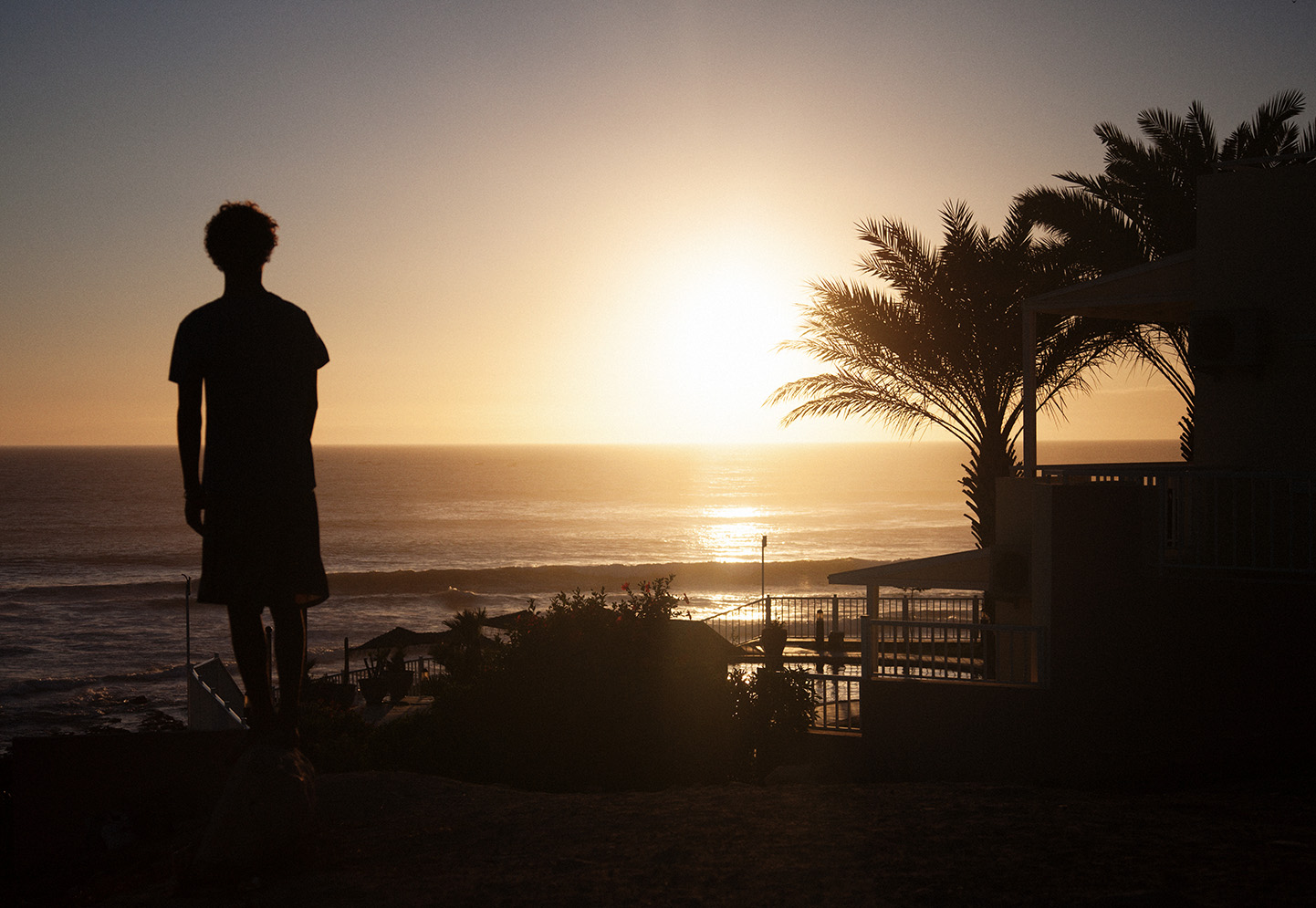 Sunset at "La Source".
You will be dripping salt water every day – in our yoga class as well as after surfing at the hot spots of the Moroccan coastline. Stay in a cosy, familial atmosphere with up to 20 people, located in the relaxed village   Tamraght, close to the legendary surf town Tagazout. Start your day smoothly with a sunrise Vinyasa Flow on our rooftop area looking at the blue ocean.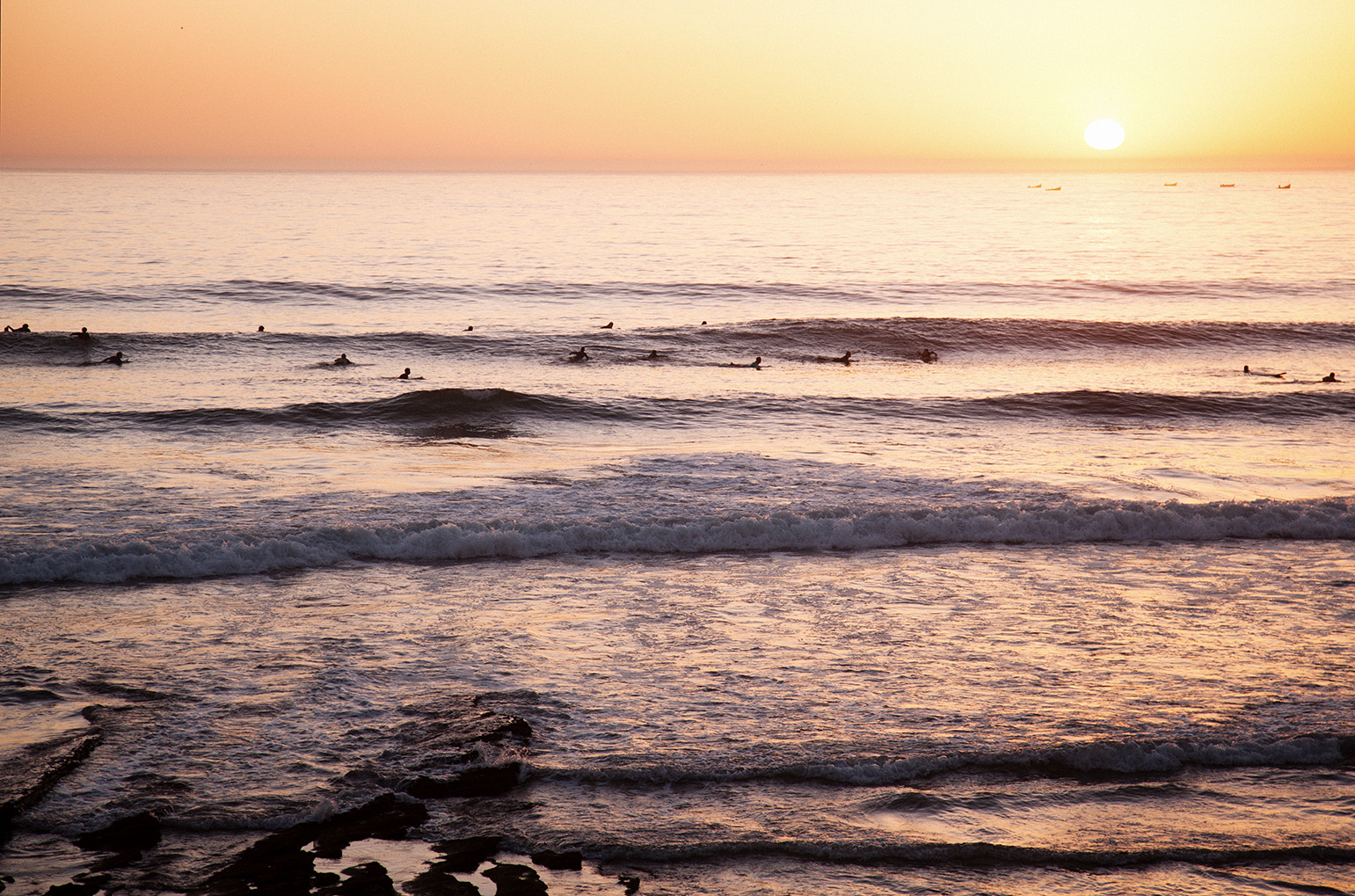 Sunset-Session at the Surfspot La Source.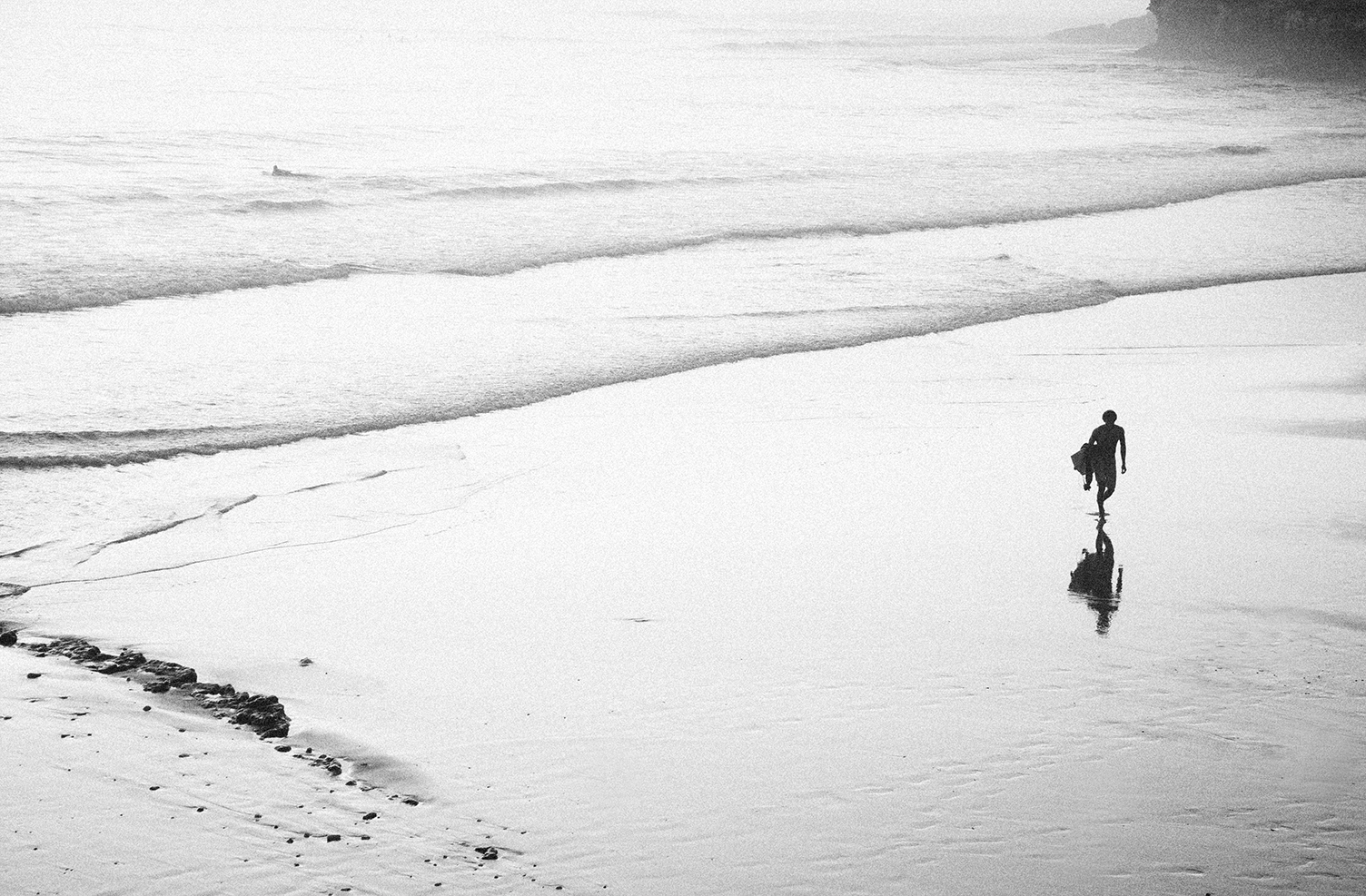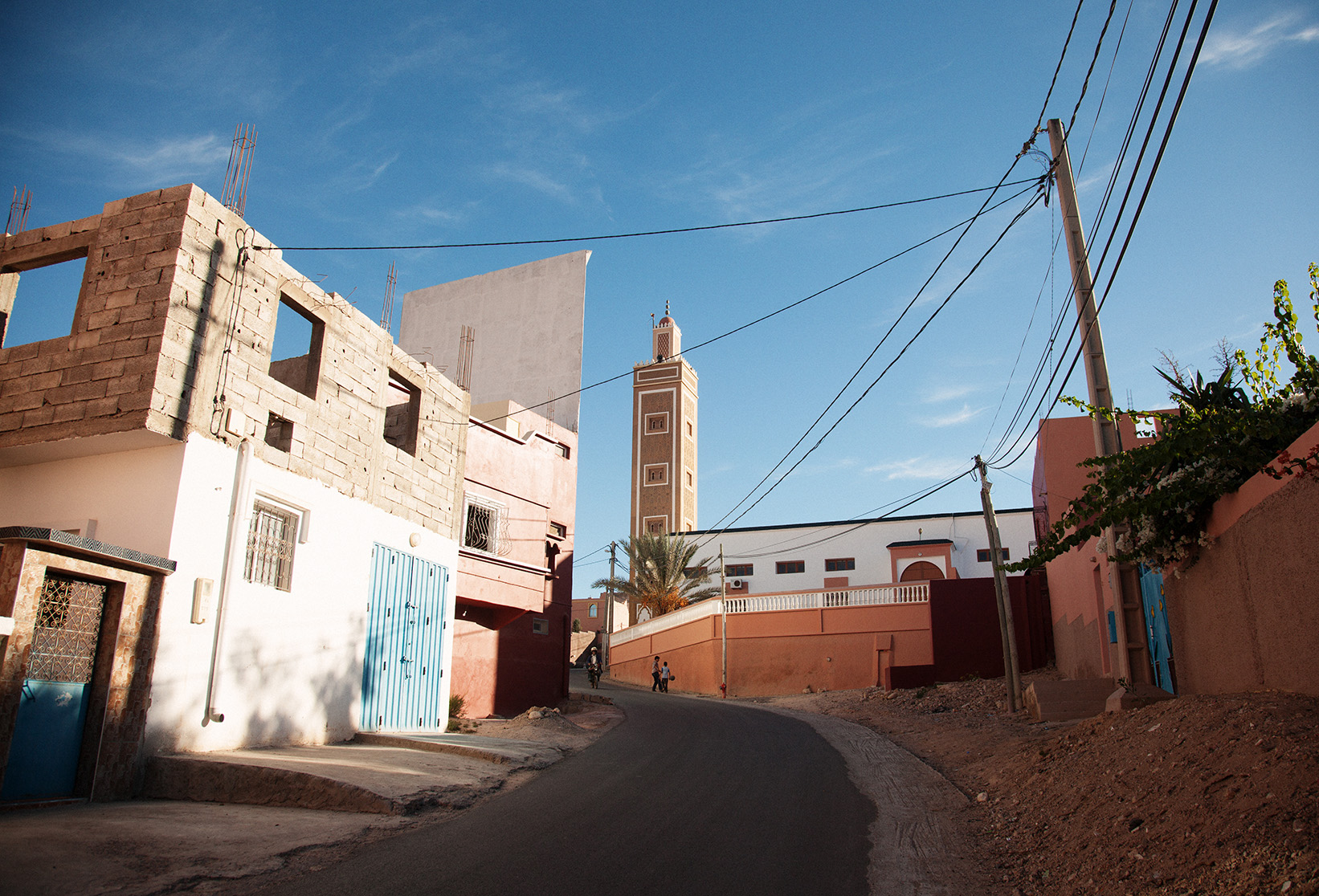 The little streets of Tamraght.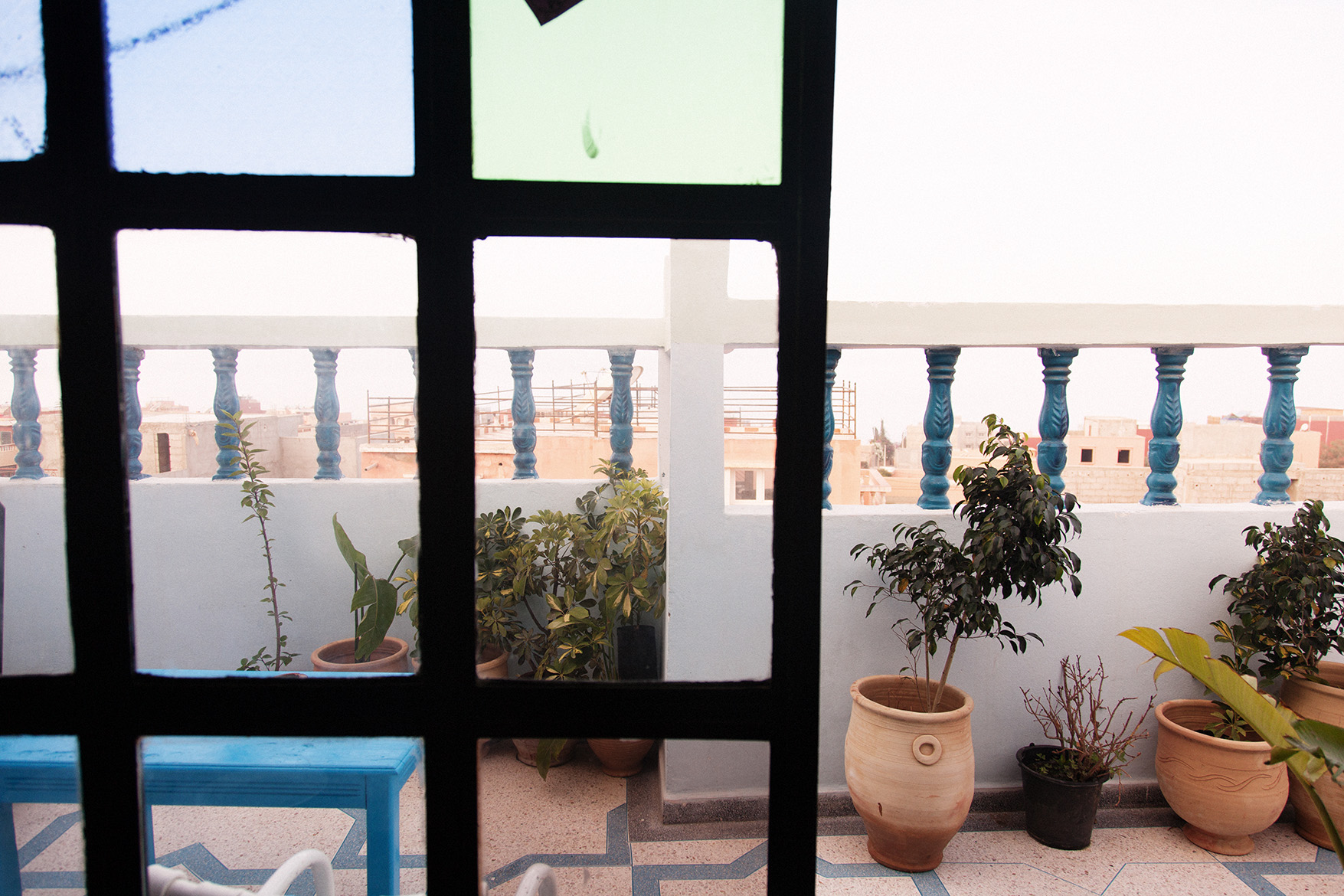 View from the Terrasse.
Our rich and yummy breakfast buffet will give you the energy you need on the water, where certified surf instructors make you fit to catch your first wave or to improve your surfing skills. For the advanced surfers we do surf guiding to different spots. Depending on the forecast, there will be a second yoga session later in the day (yin yoga to relax) or a sunset surf.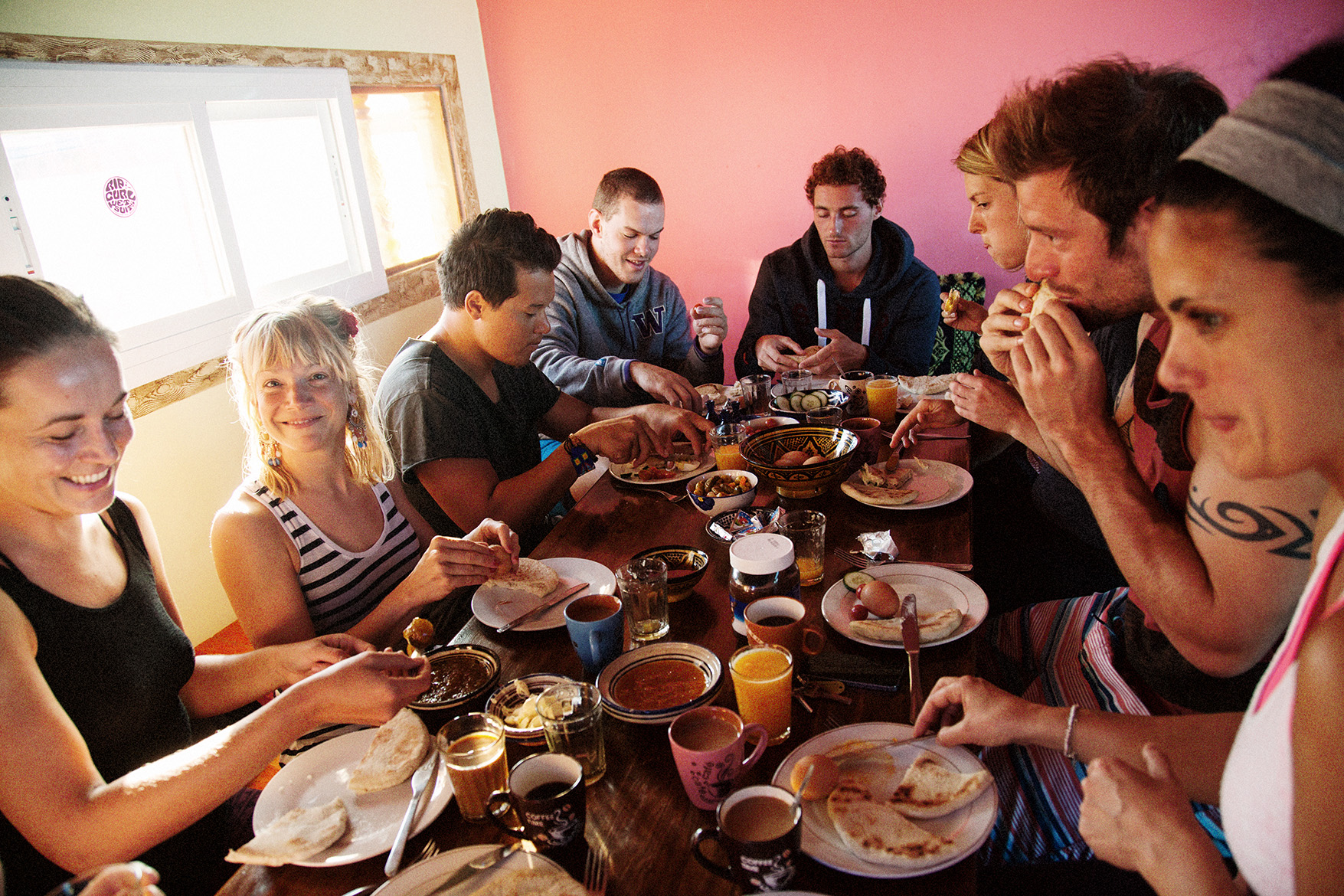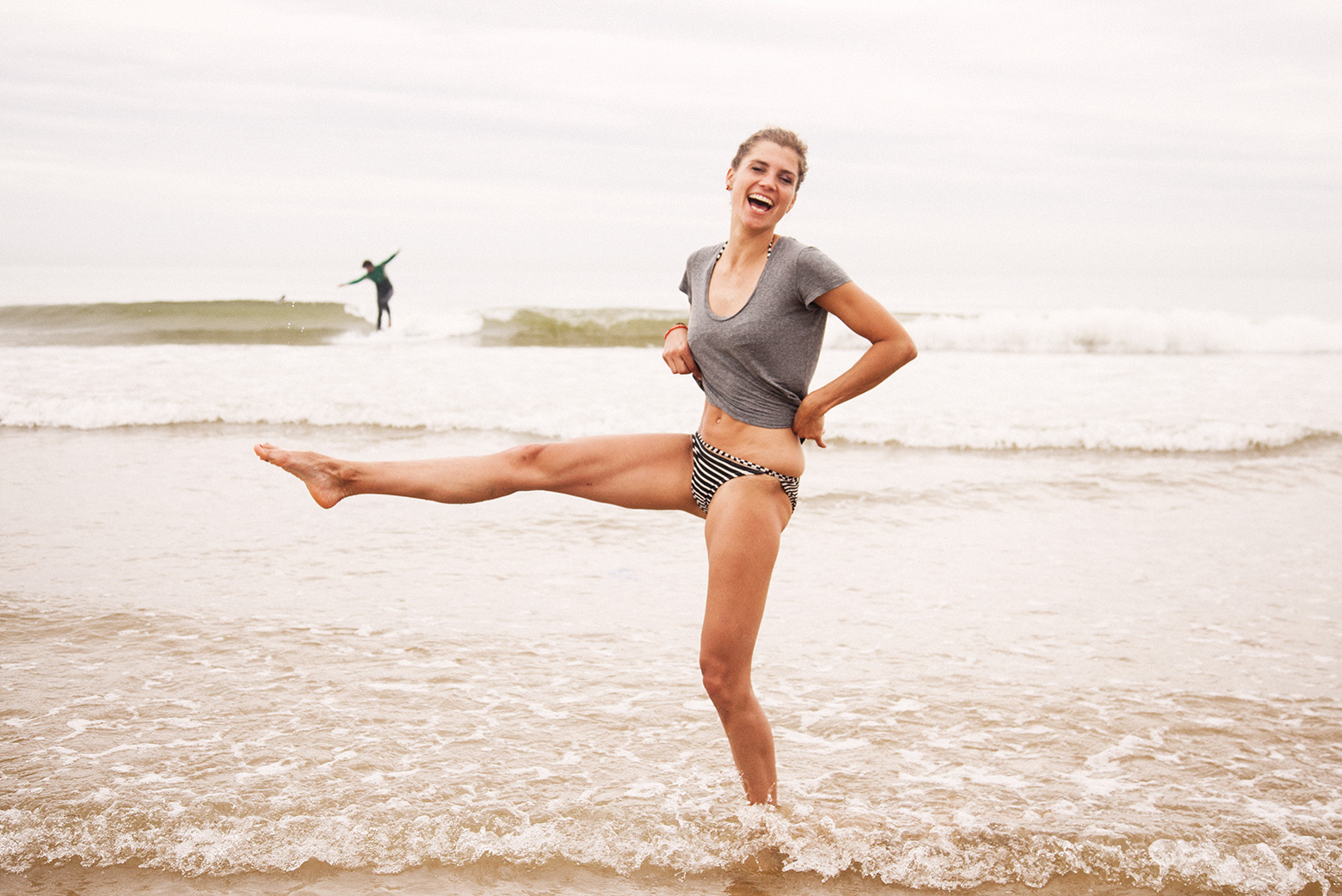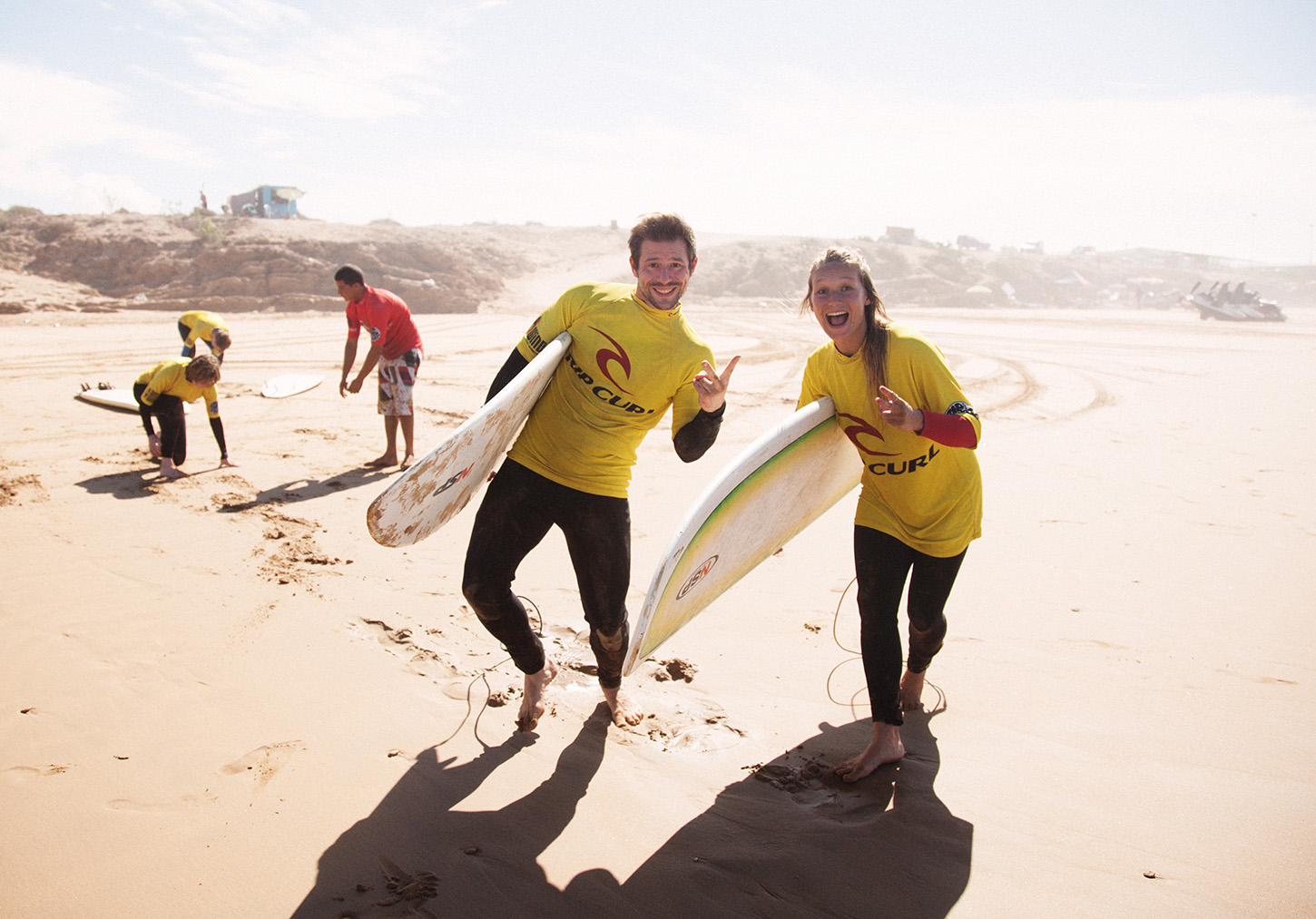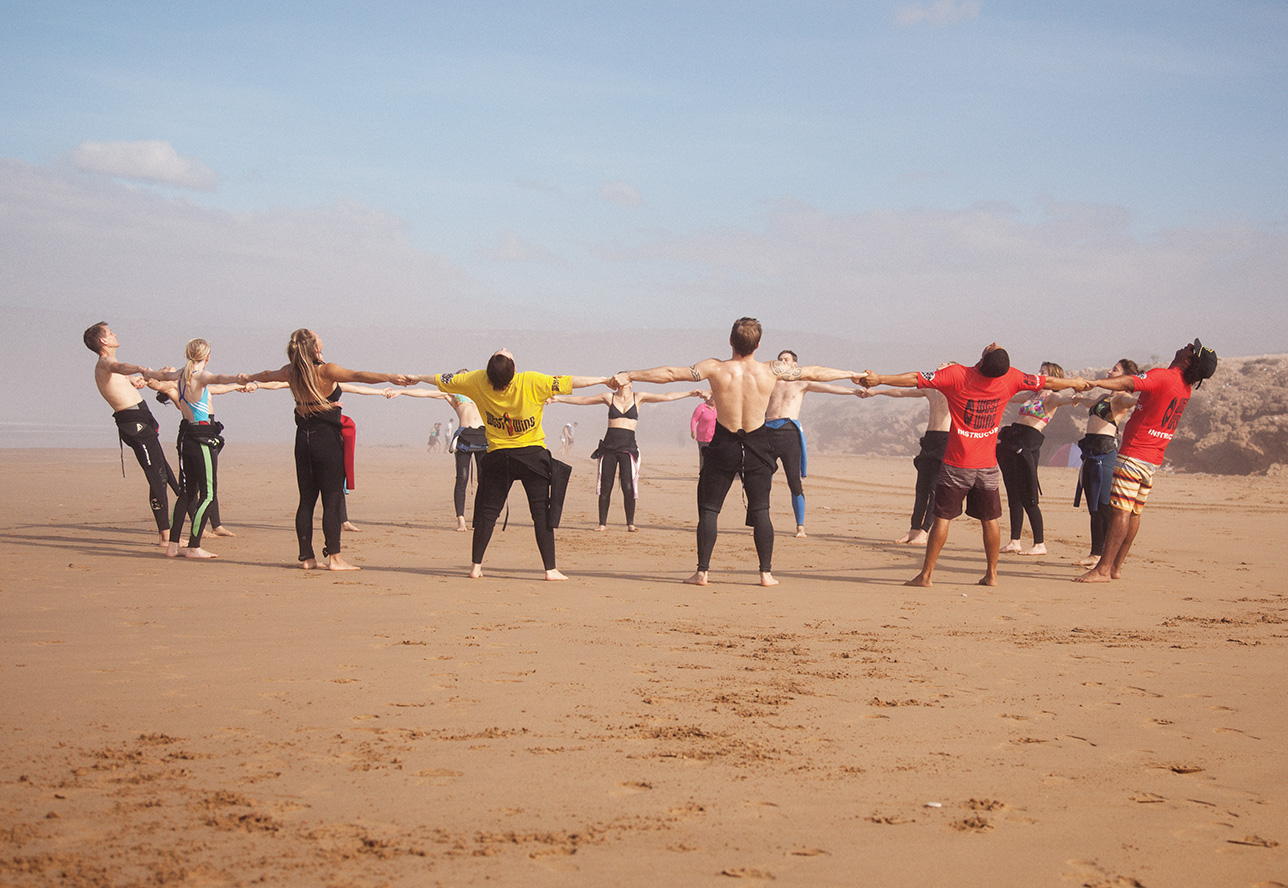 Warm up at the beach.
Once a week we will invite you to join us for a day trip to Paradise Valley – one of the most beautiful valleys in Morocco, where you can take a refreshing dip into the turquoise river. Another possible day trip is a visit of the gorgeous little town Essaouira.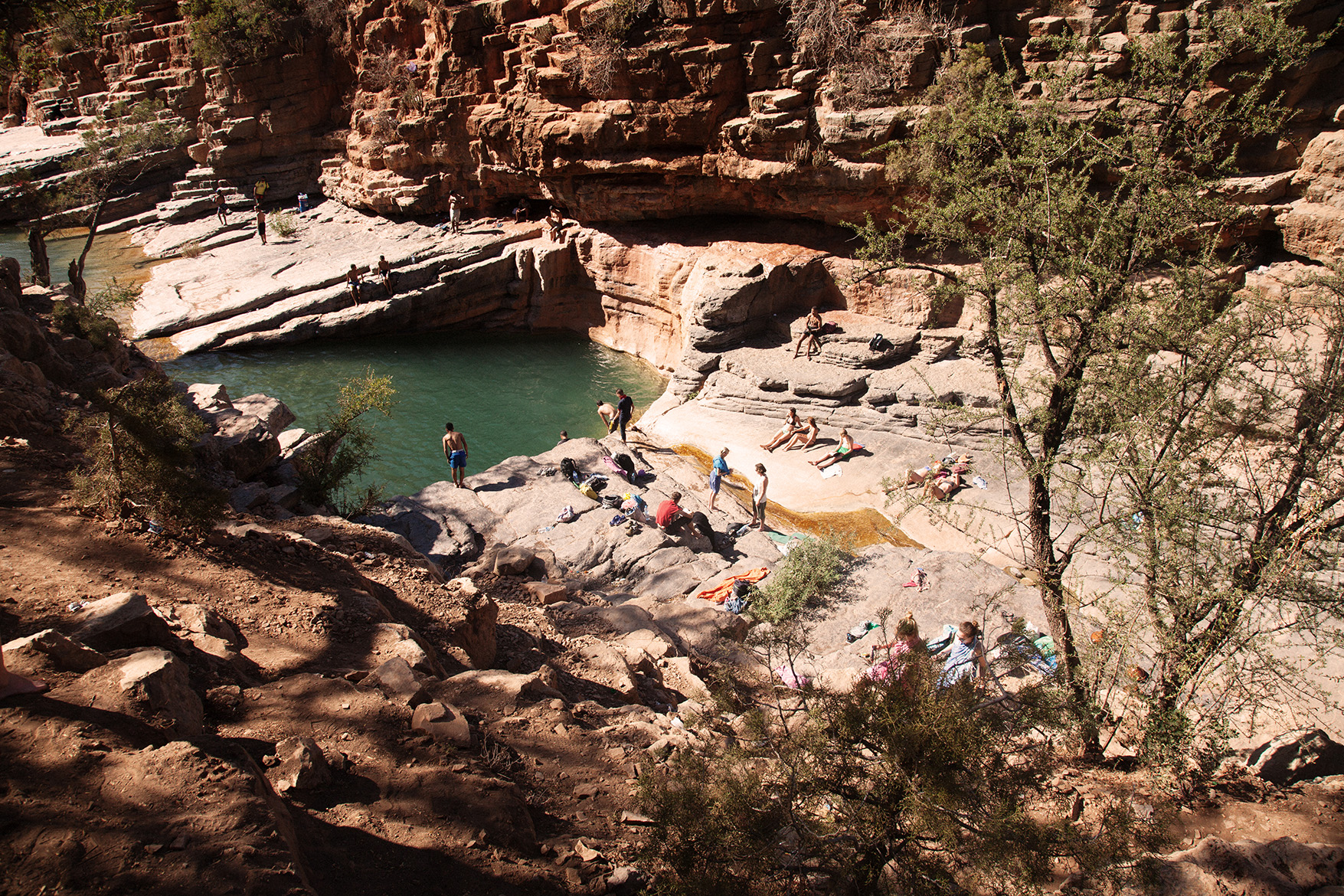 Always worth a trip: Paradise Valley.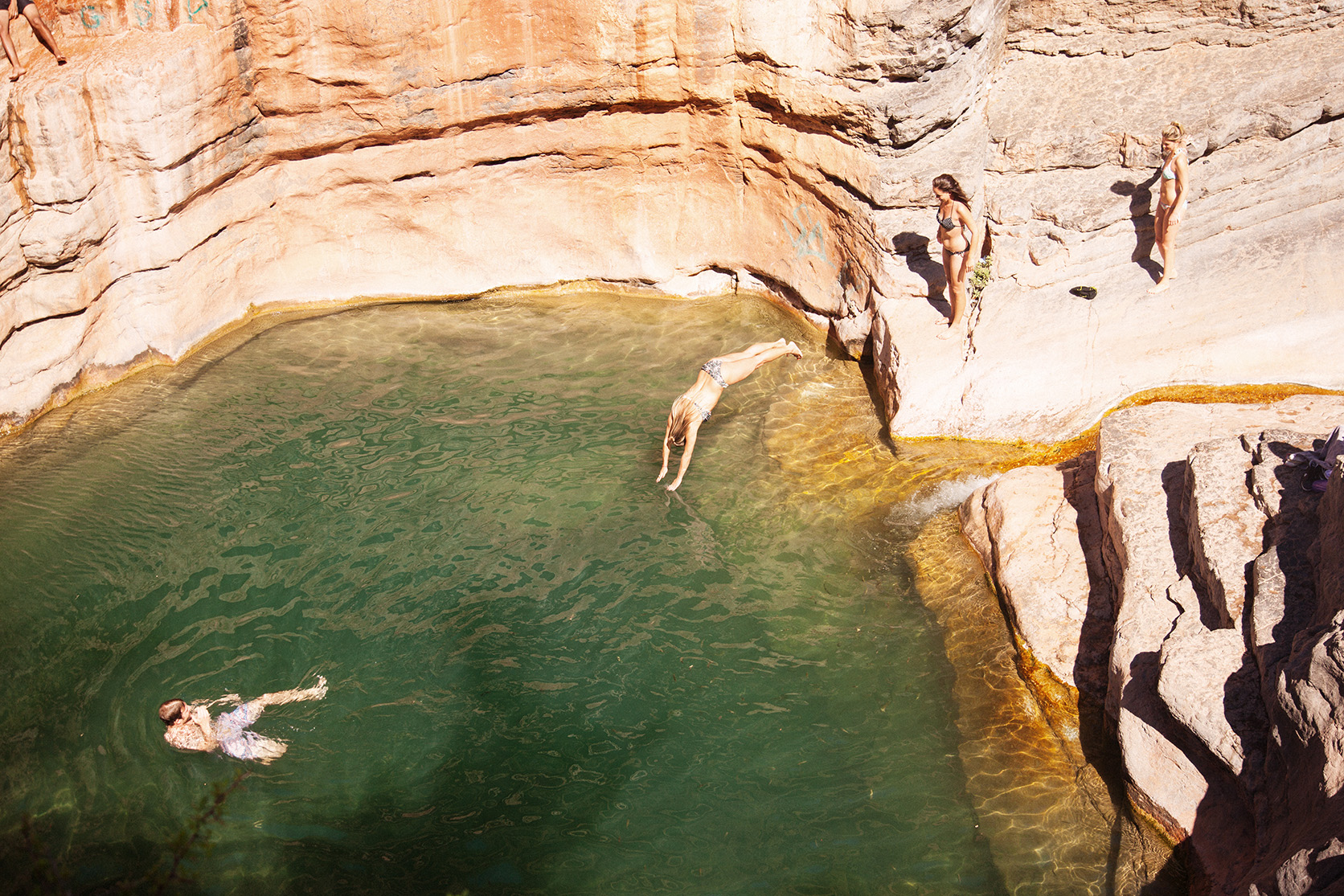 Don't miss the weekly market just around the corner, where you can smell and taste a large variety of spices and experience Morocco with all your senses.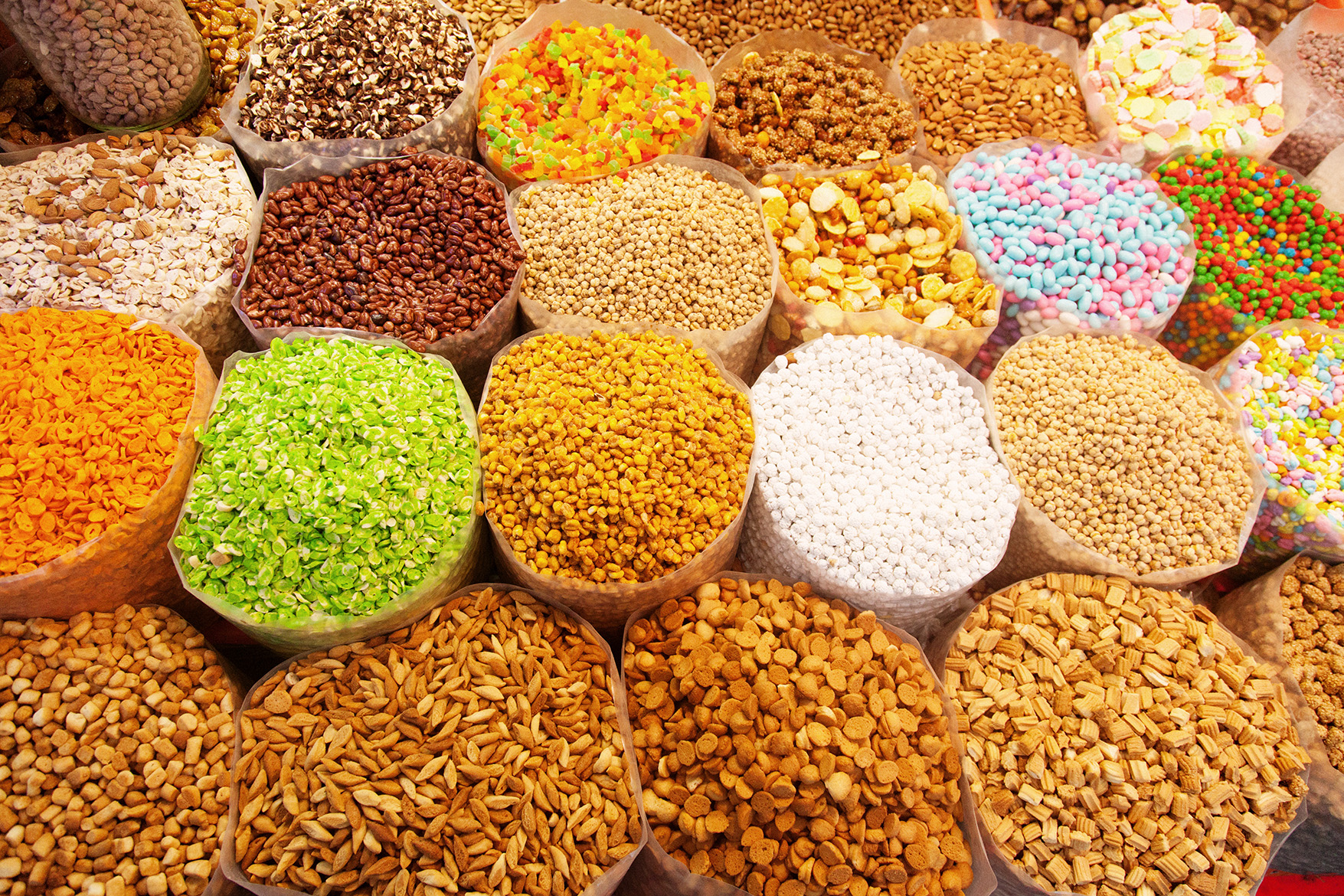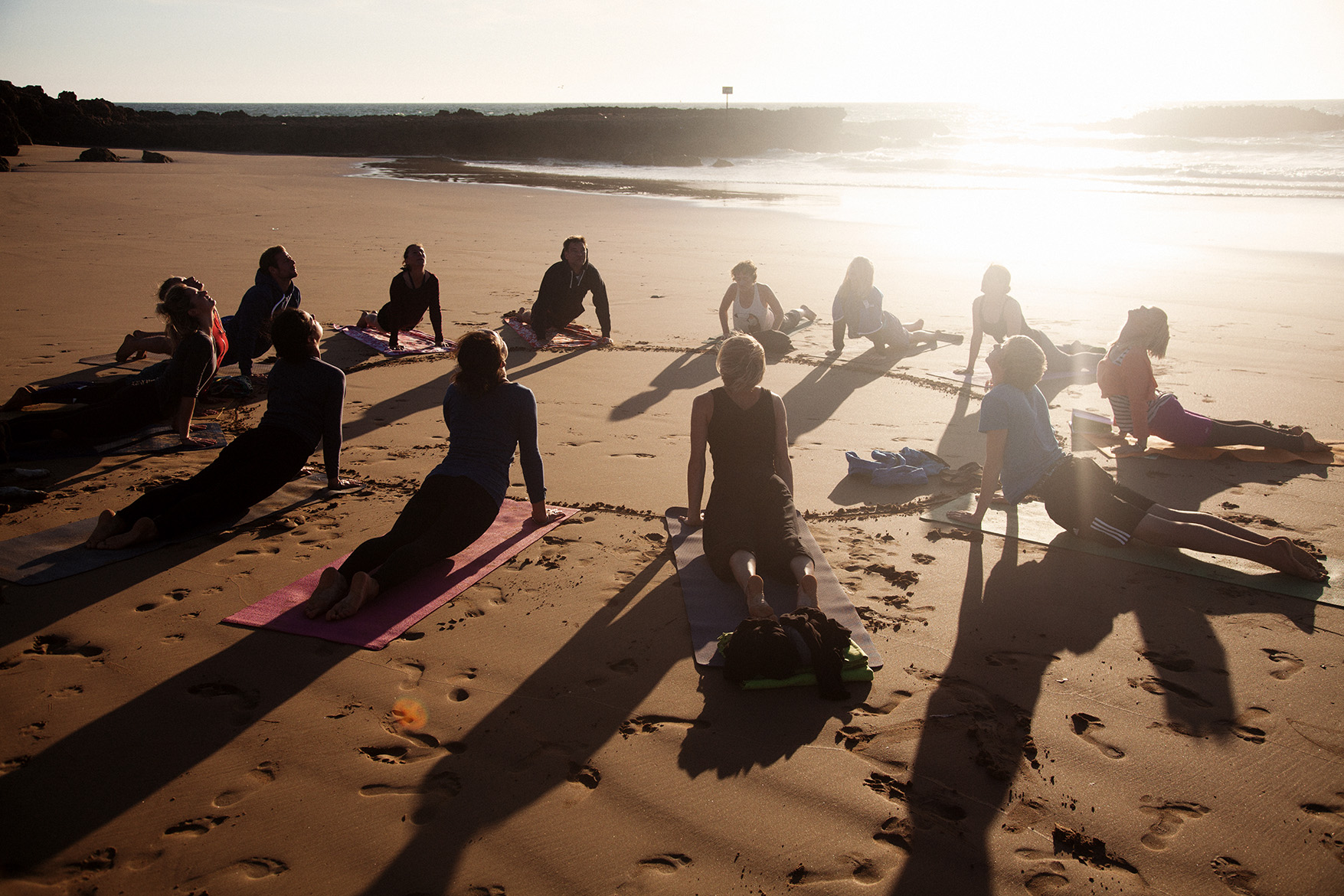 For more than 8 years, the charming surf house has been run by Jalal, a good friend of mine. I have worked with him for several weeks in the previous year. Jalal and all other surf instructors are certified instructors. The surf house is a member of the AEPSS (association des école professionnelle de surf du sousse).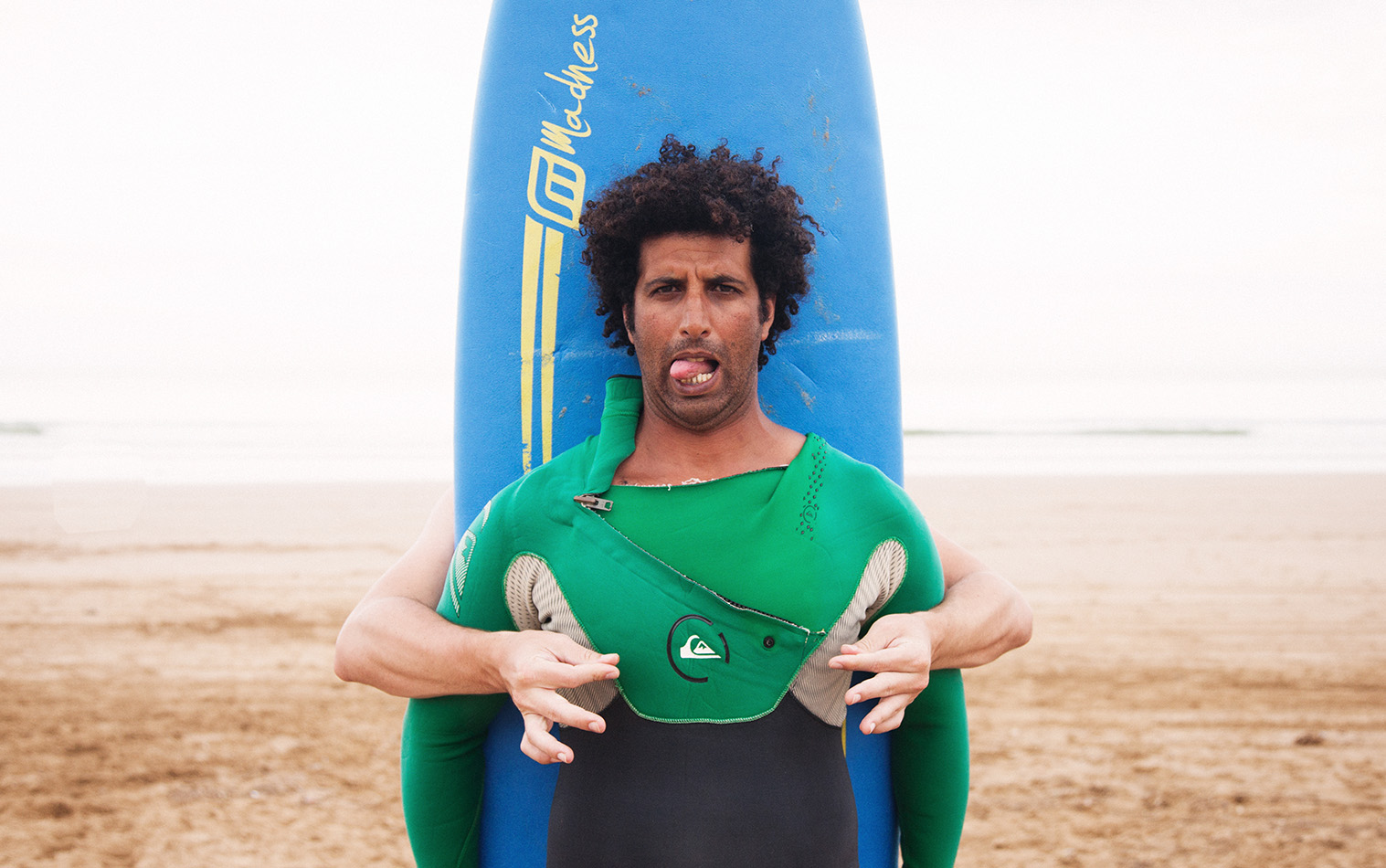 Up for everything: Jalal.
---
How to join:
To make it as easy as possible for you, we want to give you the option to arrive on any week day.
Cheap flights go to Marrakesh – which is always worth a visit – or you fly directly to Agadir. Those who decide to fly to Marrakesh can either take a bus across the impressive Atlas to Tamraght, or book a taxi for approx.100,- €, offering space for 4 people.
Prices (Early Bird – for all bookings until August 30th):
1 week in a dorm incl. food, surf classes, surf equipment and Yoga: 520,- €  per person
1 week in a double room incl. food, surf classes, surf equipment and Yoga: 550,- € per person
Prices (Regular – for all bookings after August 30th):
1 week in a dorm incl. food, surf classes, surf equipment and Yoga: 540,- €  per person
1 week in a double room incl. food, surf classes, surf equipment and Yoga: 580,- € per person
You can book for 1 or 2 weeks.
Week 1: from November 19th – November 26th
Week 2: from November 26th – December 3rd
Please bring your own yoga mat and towels!
For any questions contact me at mail@getwetsoon.de.
Ready to book? Then send book your room with a mail to team@sdnsurfmorocco.com
and add me in cc: mail@getwetsoon.de
Almost forgot: here is a little example of the sunset from the rooftop:
---
About me:
I am Thomas, surfing since 15 years (ISA-Surfcoach) and doing yoga for about four years now (Vinyasa-Flow Yoga Teacher – YogaAlliance certificated since January 2016). I worked as a surf coach at EndoSurf Morocco, Surfhouse Tapia and BrownSugar Bali and teach Yoga at the ZanshinDojo in Hamburg.
During my journeys I met lots of incredible people, so I started GET WET SOON as a blogzine for oceanlovers and I am going to organize more and more surf- and yogatravels with that label.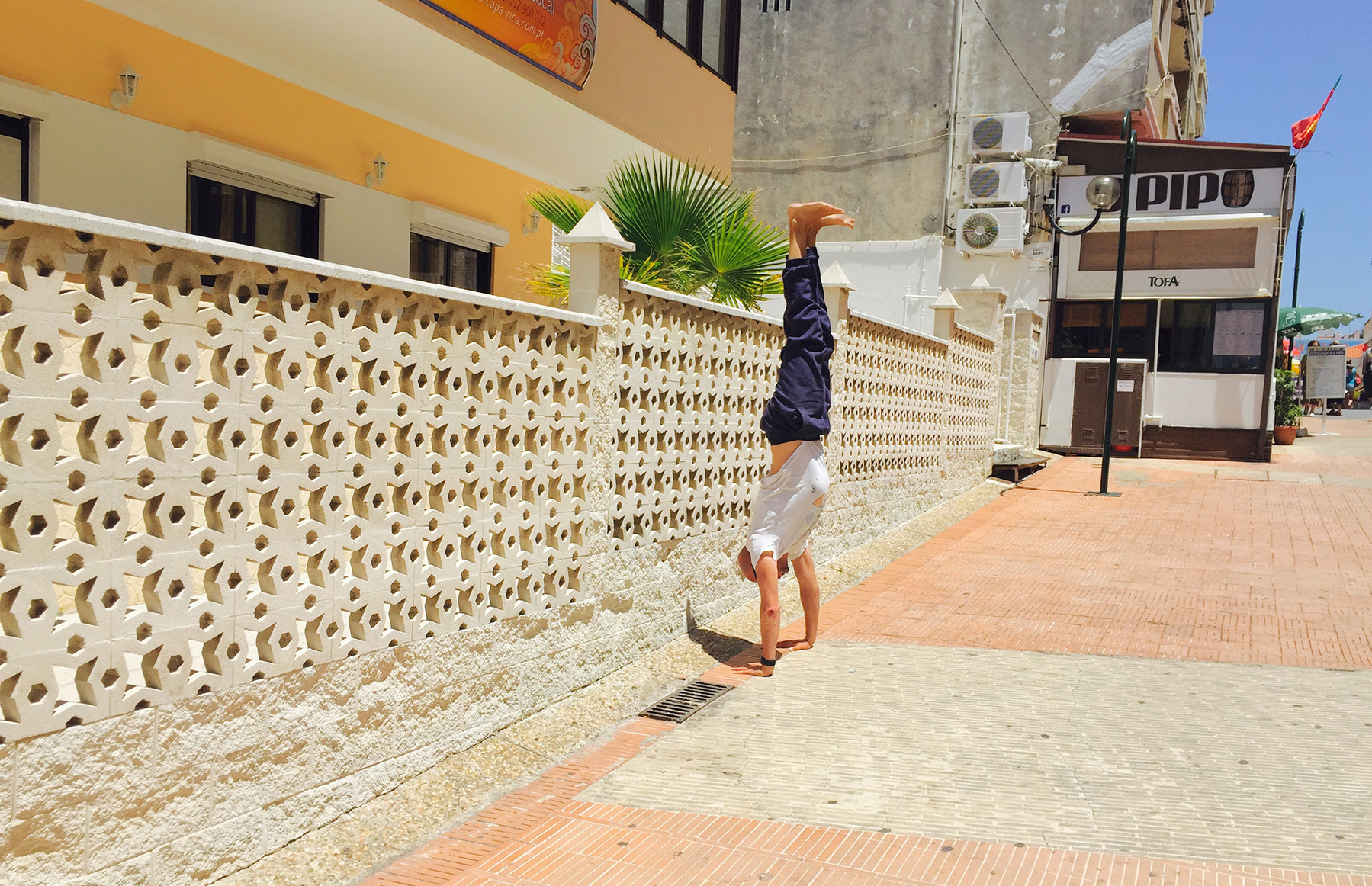 ---
For more impressions please check out: www.sdnsurfmorocco.com