A perfect Longboard-Wave along the south-coast of chinese island Hainan. (© by Lars Jacobsen)
He belongs to the lucky few german saltwater addicts that make a living while being around the ocean a lot. During the Pines & Beach in France I sat down with renowned surf- and lifestyle photographer Lars Jacobsen, who is also chief-editor of the Prime Surfmagazin and talked about traveling, surfing and photography.
Hi Lars, you have been working for years as surf photographer
and editor now. Is there a difference between working for SURFERS Magazine, what you did before, or the Prime Surfing Magazine?
Lars Jacobsen: It´s similar. I did my internship at SURFERS in 1999 and since then I was working for SURFERS Magazine, which they shut down at the beginning of 2015. The crew and me, we knew we would like to continue doing print so we started PRIME. So in terms of print we continue in the same way we did with surfers: same content, but a different name. The readers know instantly that it's the same spirit, which has been very important for us. 

Nevertheless, we also launched PRIME online – so that we have the whole package again.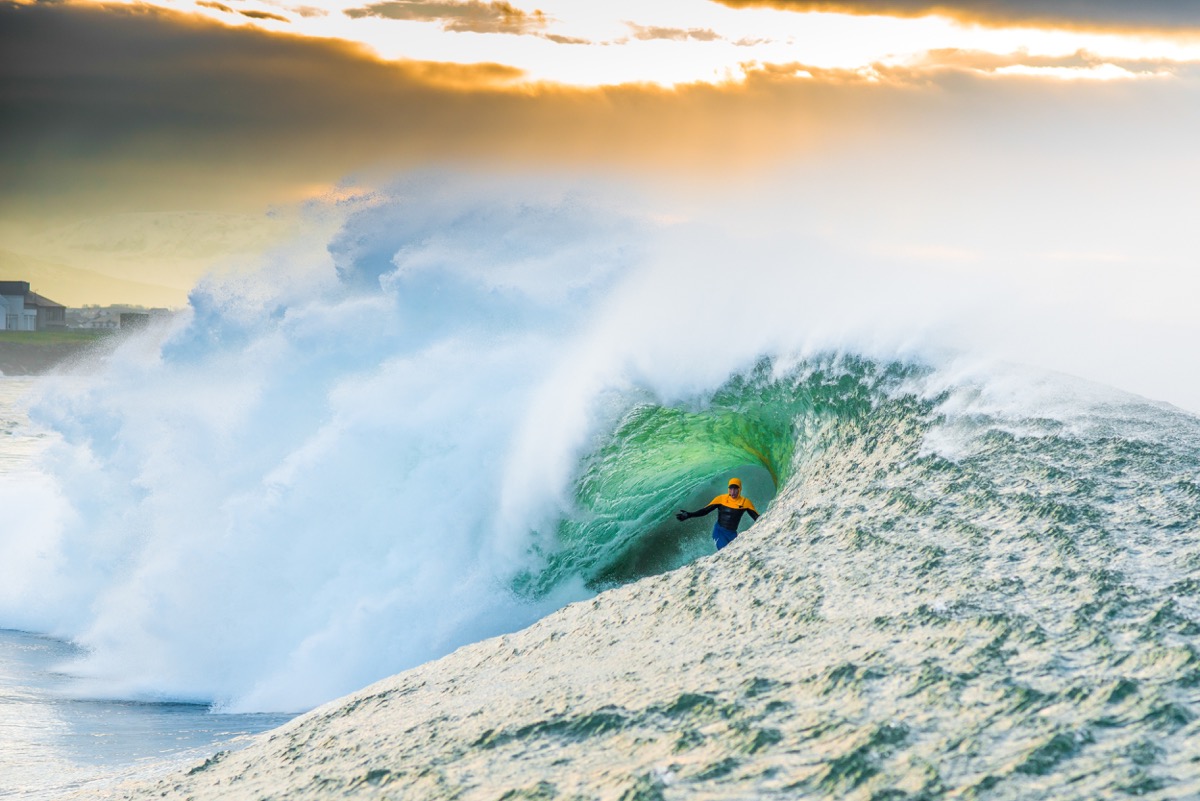 Ireland during winter. Nic von Rupp charges a massive Barrel in front of snowy hills of that usually green island. (© by Lars Jacobsen)
Your homebase is Hamburg, right?
How many days per year do you spend close to the ocean?
Lars Jacobsen: I have been always really lucky because with my job I have the chance to travel a lot. I can say that I am at the airport every three weeks to fly somewhere for 5-7 days on average. Besides Prime I am working as a freelance photographer and journalist and therefore I hit the road doing that.
Sounds nice!
What do you prefer more – photography or the written word?
Lars Jacobsen: At Prime I am doing everything at the same time as chief editor. We are a small team, so therefore I am doing 50/50 Text Photo plus organization – and a magazine needs a lot of organization: you have 132 white pages where you have to think about content that makes sense. We always try to find a main subject that we pull through the whole mag.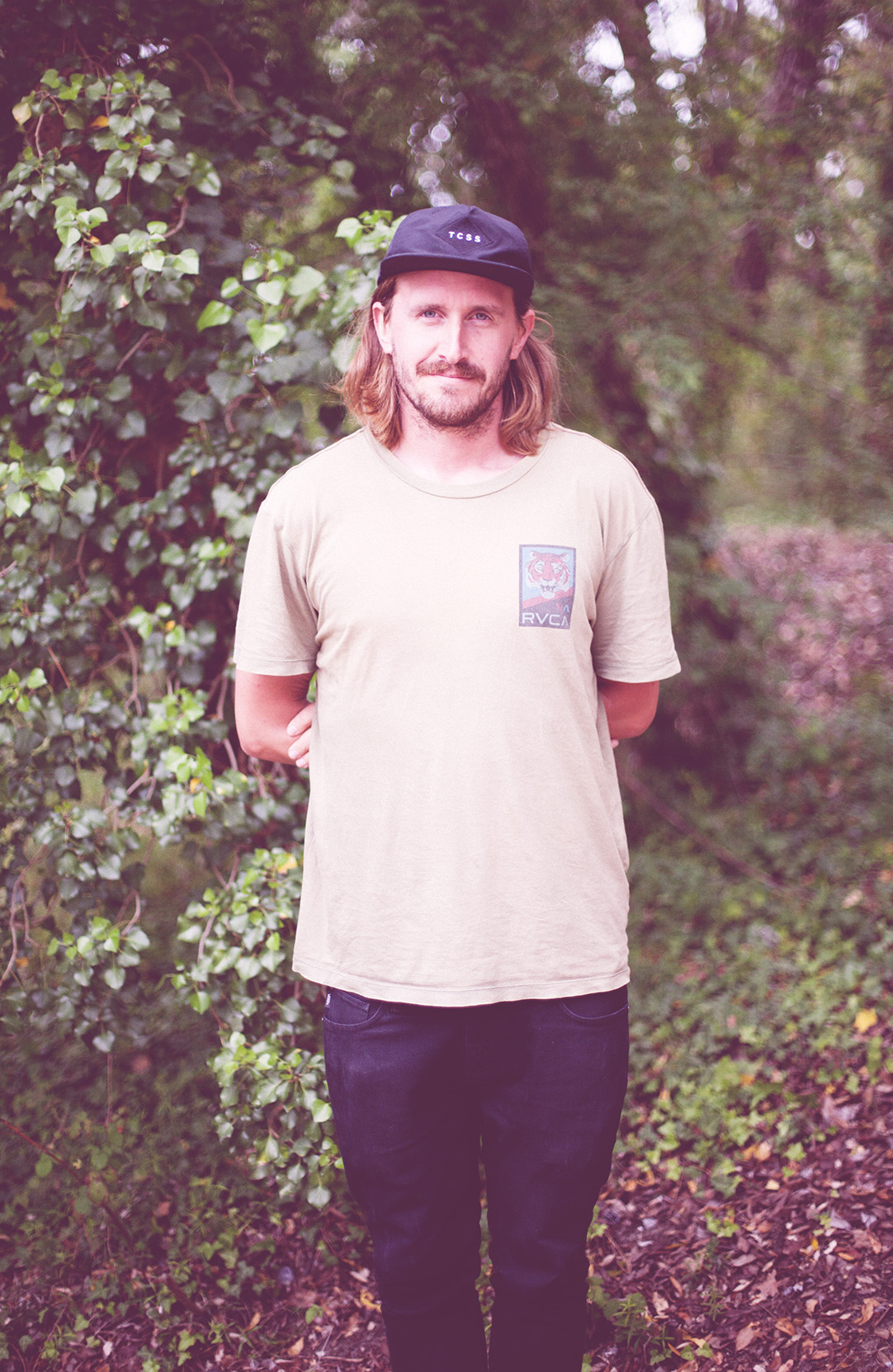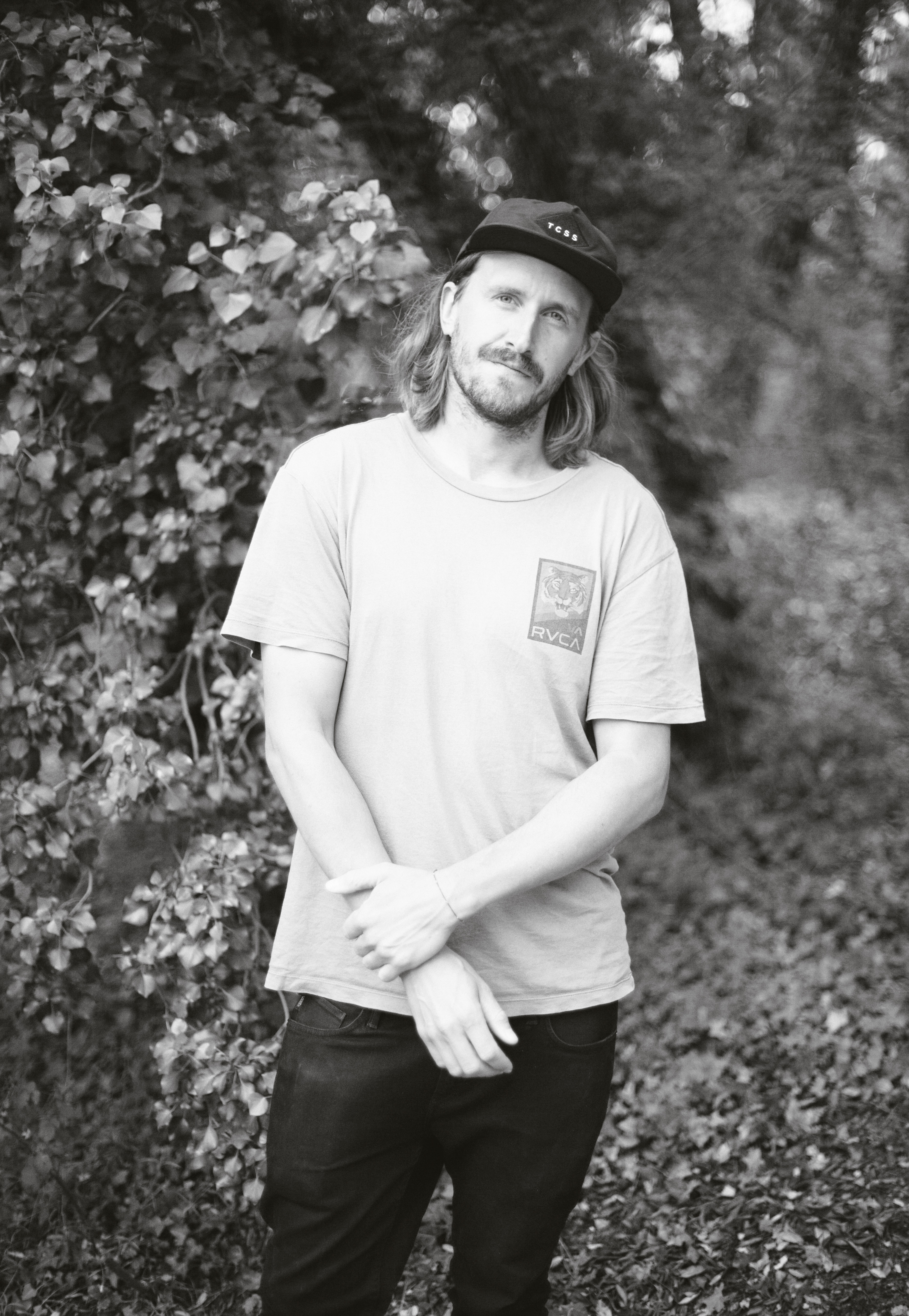 Lars Jacobsen in the woods of Moliets. (© by Thomas Zielinski)
What is your camera equipment?  
Lars Jacobsen: The standard equipment of my much too heavy suitcase consists of: Nikon D800, 50er / 85er / 300er Lenses 14-24 mm / 24-70 mm / a SPL waterproof case.
You've travelled a lot.
What are your favorite spots on planet earth?
Lars Jacobsen: When I am traveling, I always wonder if I could live in that country that I am visiting, because my original idea has always been to emigrate to live next to the ocean. Because I am in that lucky situation to travel a lot, I don't feel the urge to do it right now. But the place I could imagine to live would be California – one of my favorite places. Australia is on the list as well – Portugal is nice also, but we could be there in 3,5 hours anyways, so there is no real need to settle over there. On the other hand, I think it´s always different to visit a country and to live there for real in the end.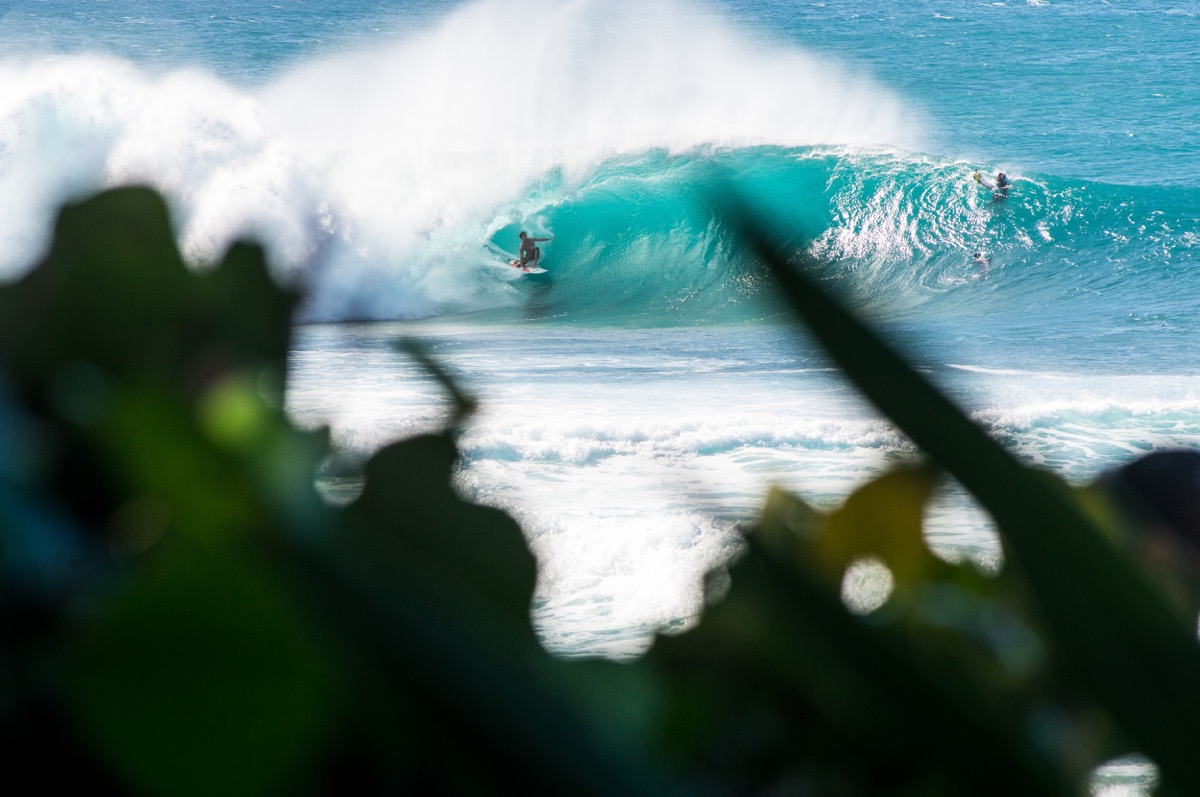 Classy Pipe. If the big Winterswells reach the famous North Shore of Oahu, you´ll find nice postcard motives everywhere.
(© by Lars Jacobsen)
What does the ocean mean to you?
Lars Jacobsen: It´s like a magnet. No matter where you are – it attracts you always again. It has always been an important part of my life. I grew up in my dad's windsurf-shop and therefore always have been at the ocean. You can't get enough of it. The mix of experience it gives you is awesome: you can have fun in it, you can nearly shit yourself or it can be tranquilizing just observing it. It's a fun supplier, adrenaline and a haven of peace at the same time.
---
It´s like a magnet.




No matter where you are, 




it always attracts you again.
---
 How did you first get into photography and writing?
Lars Jacobsen: At school I had media technology as advanced course, where we needed to write editorially with first contacts to the medias. We needed to do an internship and so with lots of luck and coincidences I ended up as an intern at SURFERS Magazin, where it all started. I wrote my first articles there. I still remember my very first news that was about GUCCI, who produced a board worth 2.500.000 dollars.
I had a very good chief editor that lead the team in a very kind way, but she also tortured me by rewriting some of my articles eighteen times again, because they were so badly written – but it was the perfect school. So then I did my traineeship at SURFERS Magazin and learnt about writing and photography during that time.

Because we were such a small team, we were lucky to sit in the editing as well and so I had lots of contacts with the best surf photographers in the world from whom I learnt a lot as well. I can't think of a better start, as the one that I had with SURFERS Magazine, that I am still so grateful for.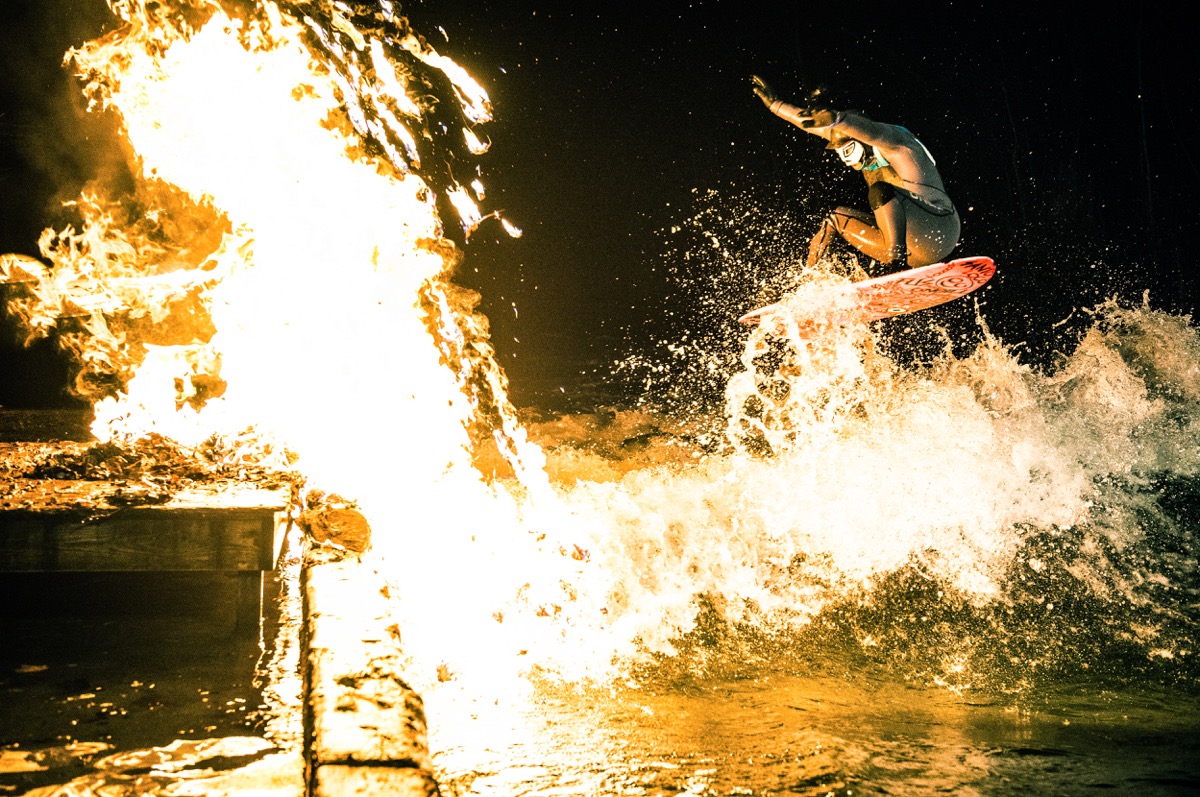 Burning tree: Flori Kummer needed to get rid of his christmas tree, so we staged it appropriately.
(© by Lars Jacobsen)
Regarding photography, what is your favorite subject?
Lars Jacobsen: The World I am moving in, consists of surfing mainly, so it is my priority. But also I love action- and travel photography, portraying pros, or different sports. Lately, we did some editorials for the "FIT FOR FUN" kiting, mountain biking, hiking, which I like a lot as well. Actually, I was focused on surfing, but now I find myself to be open to other subjects as well. It's a lot of fun.
Do you have any idols regarding photography or writing?
Lars Jacobsen: I always tried not to get influenced too much from what I notice, but you always get influenced indirectly, because you absorb what you like, see good photos, read texts that you enjoy, anyways. For example if you see the photographs of Chris Burkhard, it's hard not to get influenced – not that I imitate the style but he always gives you new ideas and approaches.
When doing a coverage: how much is planned,
how much is spontaneous?
Lars Jacobsen: If we are about to plan a surf trip, it´s a lot of organization. We have an idea in our head that we want to realize. Once we wanted to do a reportage about surfing in India, so we needed to do some research on where it´s possible to surf etc…check out at the rough plan for the route, to make sure, that you´ll find good material on the road.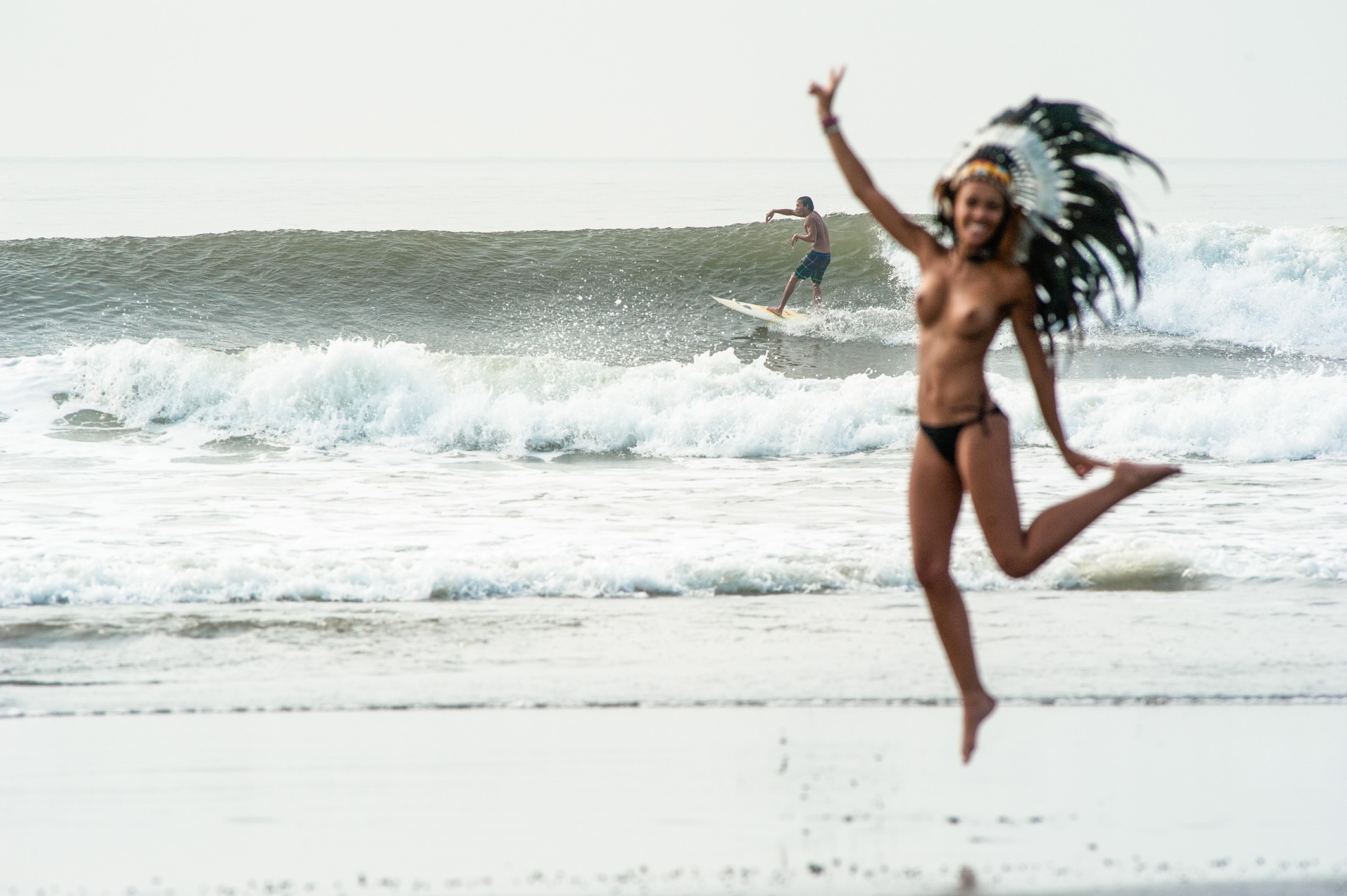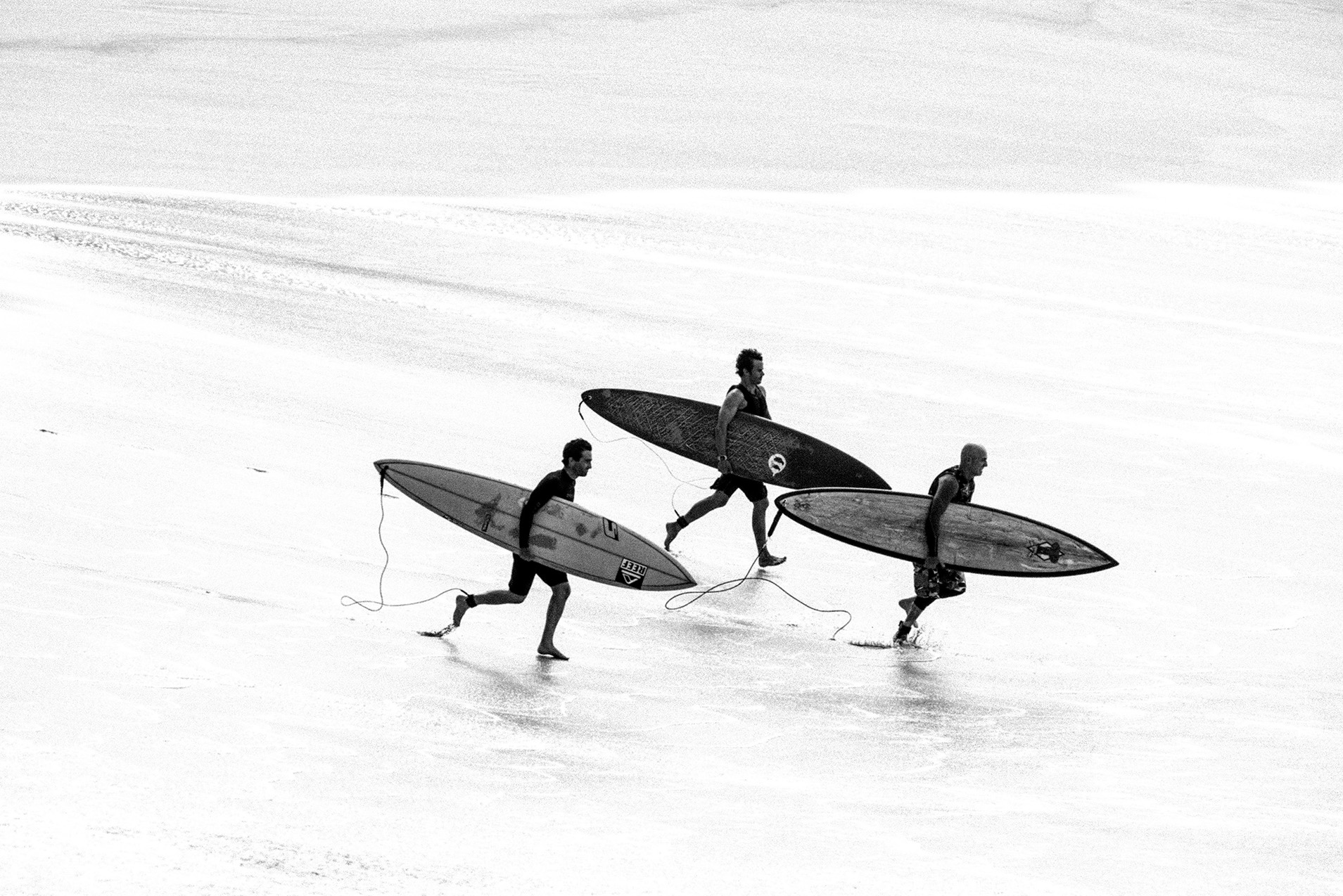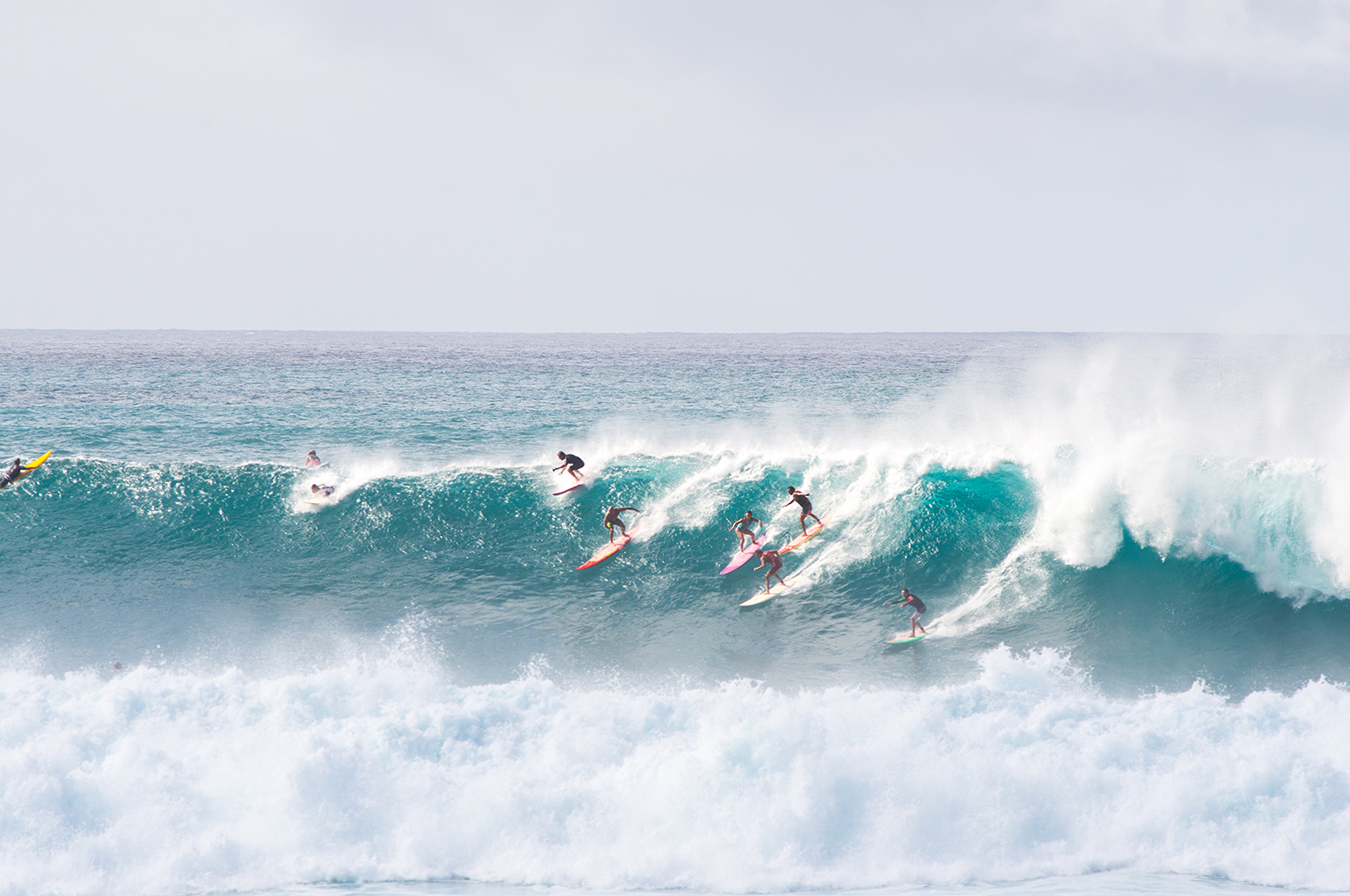 Can you tell a personal anecdote?
Lars Jacobsen: For the SURFERS Magazin we have been to the British Virgin Islands where we had the pleasure to hang out with Sir Richard Branson on his private island, Necker Island. He was dancing on the table during lunch, we chilled in the pool with him, we were allowed to ask him everything we wanted. But there is so much more actually, like a drive by shooting in Hawaii where we got into, etc. I am already looking forward to entertaining my grandchildren about all those stories one day.
Your favorite international surf magazine?
Lars Jacobsen: Definitely Desillusion Magazine, but unfortunately they ceased the production. But I also like Stab or Surfing World from Australia or the Pacific Longboarder.
You wrote this little book "Wellenreitguide" (TheWaveriderGuide).
What is it about?
Lars Jacobsen: When my time at SURFERS Magazin ceased, I just had the time to write this book for all who like to know more about surfing. It includes basics, spot-guides, technique-tips, travel-diaries and lots of more – it is some kind of collected knowledge of everything regarding surfing.
Any travel plans that your are up too?
Lars Jacobsen: I would like to travel the north of Europe. There is so much to explore. So many beautiful, abandoned places.  
Thanks so much, Lars!
Check out more of Lars Jacobsens work here:
http://larsjacobsen.com