Garrett McNamara; Nazaré, Portugal; 2013 ©
:

 Tó Mané / Courtesy TASCHEN
---
There it was, waiting for me in the parcel box to pick up: a book post from TASCHEN. To be honest, the term book post would be kind of an understatement. Actually "Surfing 1778-2015" is a weighty tome in a large format (29 x 39,5 cm) and surely won´t fit in any letter box.
"Surfing 1778-2015", that´s felt ten Kilogramm History of this beloved and meanwhile enormous commercialized watersport.
Lovingly distributed over 600 pages cultural antrophologist and Graphic-Design-Expert Jim Heimann shows us, how surfing conquered the world and became an inherent part of pop culture.

 Based on tons of pictures of Movie- and Advertisement posters as well as Fashion- und Lifestylephotos, this book shows how the sport inspired Fashiondesigners, Moviemakers, Photographers and Musicians in their creative work for all these years.
Obviously the surfboard itself evolved during that time and was produced with lots of different shapes as the fouldout middle part of the book shows with its nicely illustrated evolution of the boards.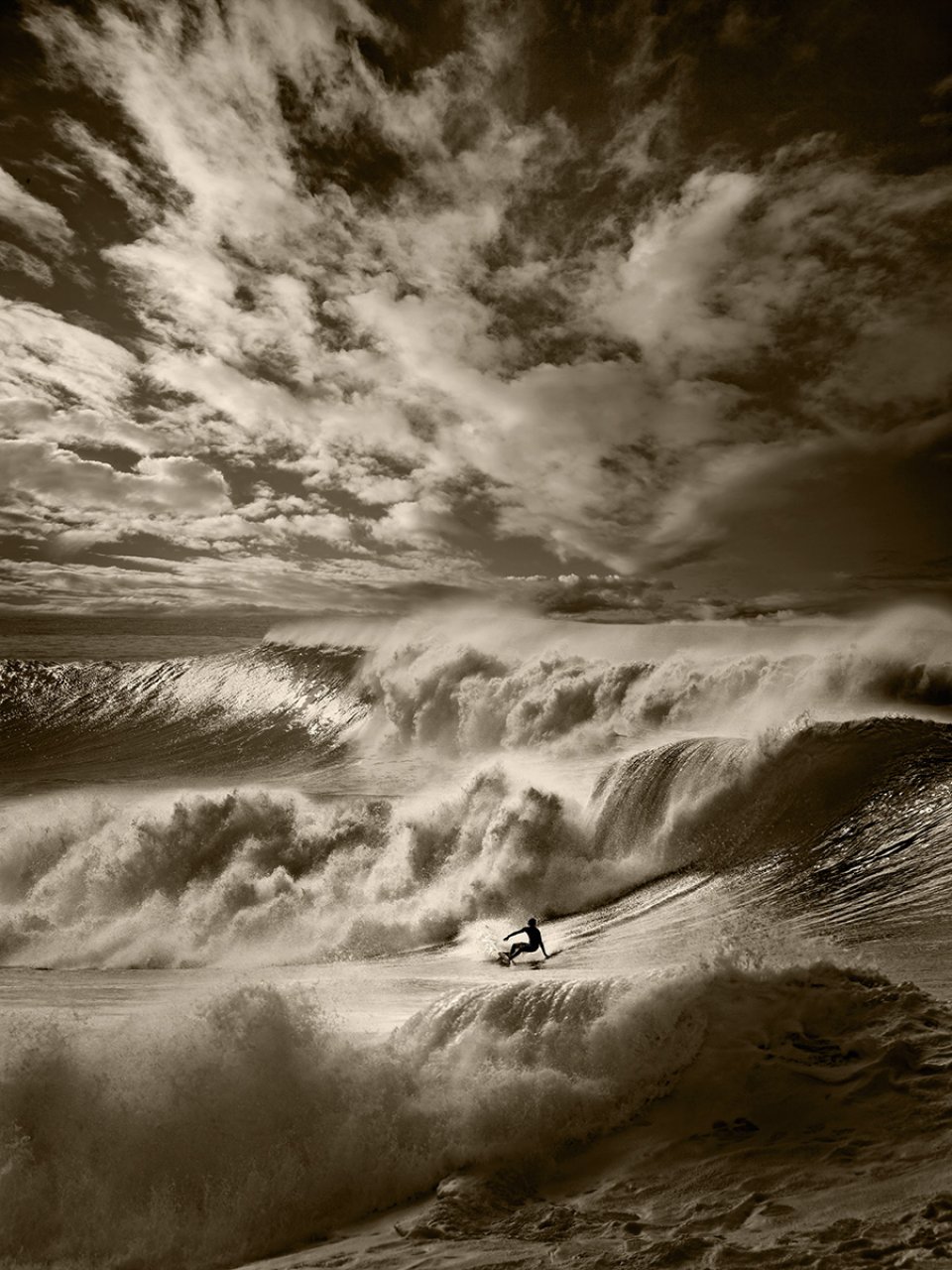 Outer Reef; North Shore, Hawaii; ca. 2008 © Ed Freeman / Courtesy TASCHEN
Looking through this abundance of pictures of the history of surfing with all its nostalgic moments and anecdotes is really fun: The first chapter starts with Captain Cooks South Sea Expedition, when he first encountered waveriding hawaiians in the year 1778. And continues till today, where there is barely a blank spot left on the map of surfing and dudes like Kelly Slater became the most successful person in the world of sports.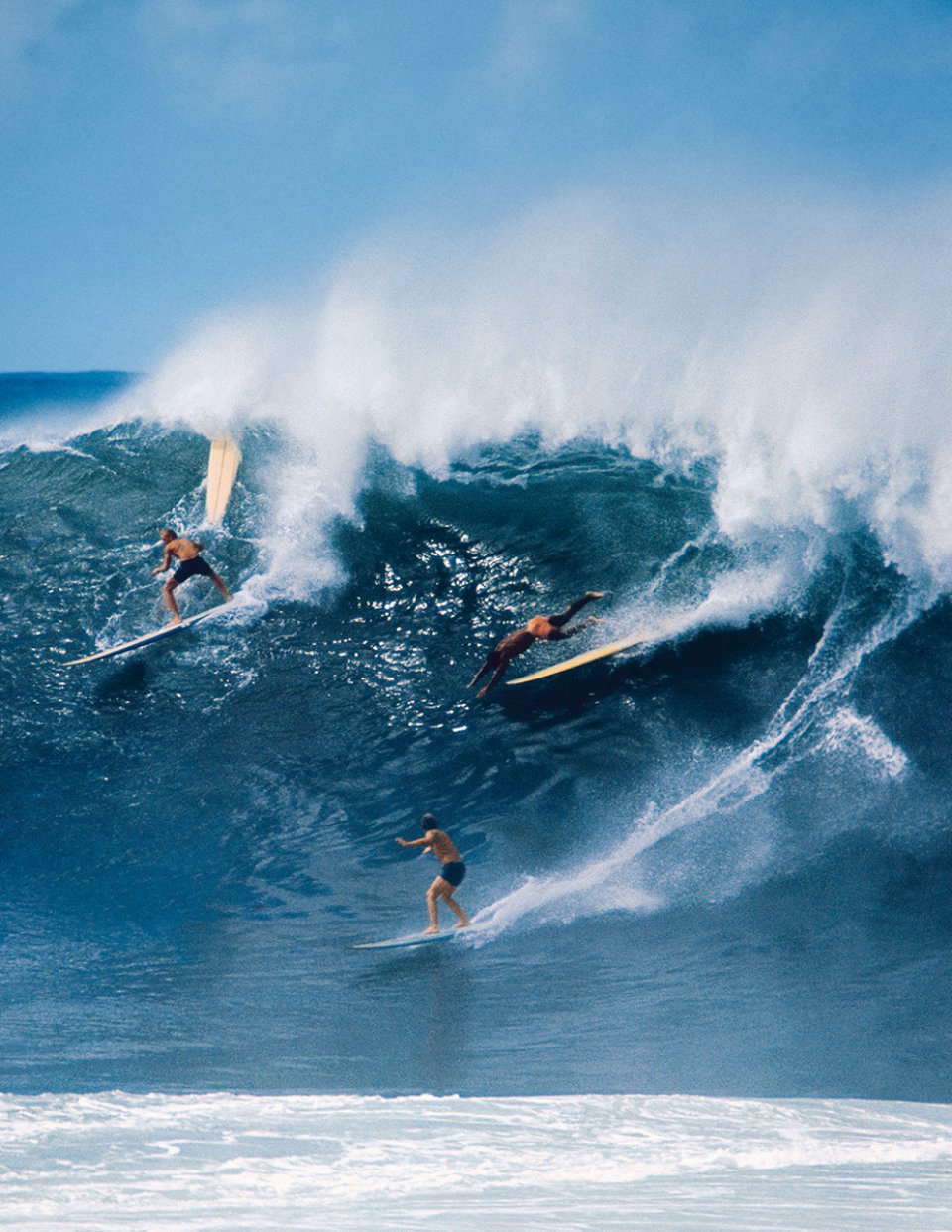 Waimea Bay, Hawaii, 1966 © LeRoy Grannis Collection / Courtesy TASCHEN
In the preface of this Book Jim Heimann explains: "A Book, article or blog can only give a glimpse of what surfing is about." And he is absolutely right with that. Anyway, this glimpse can be pleasantly prolonged with this book.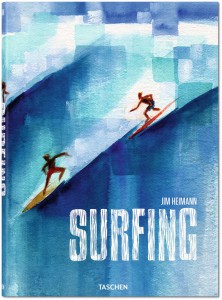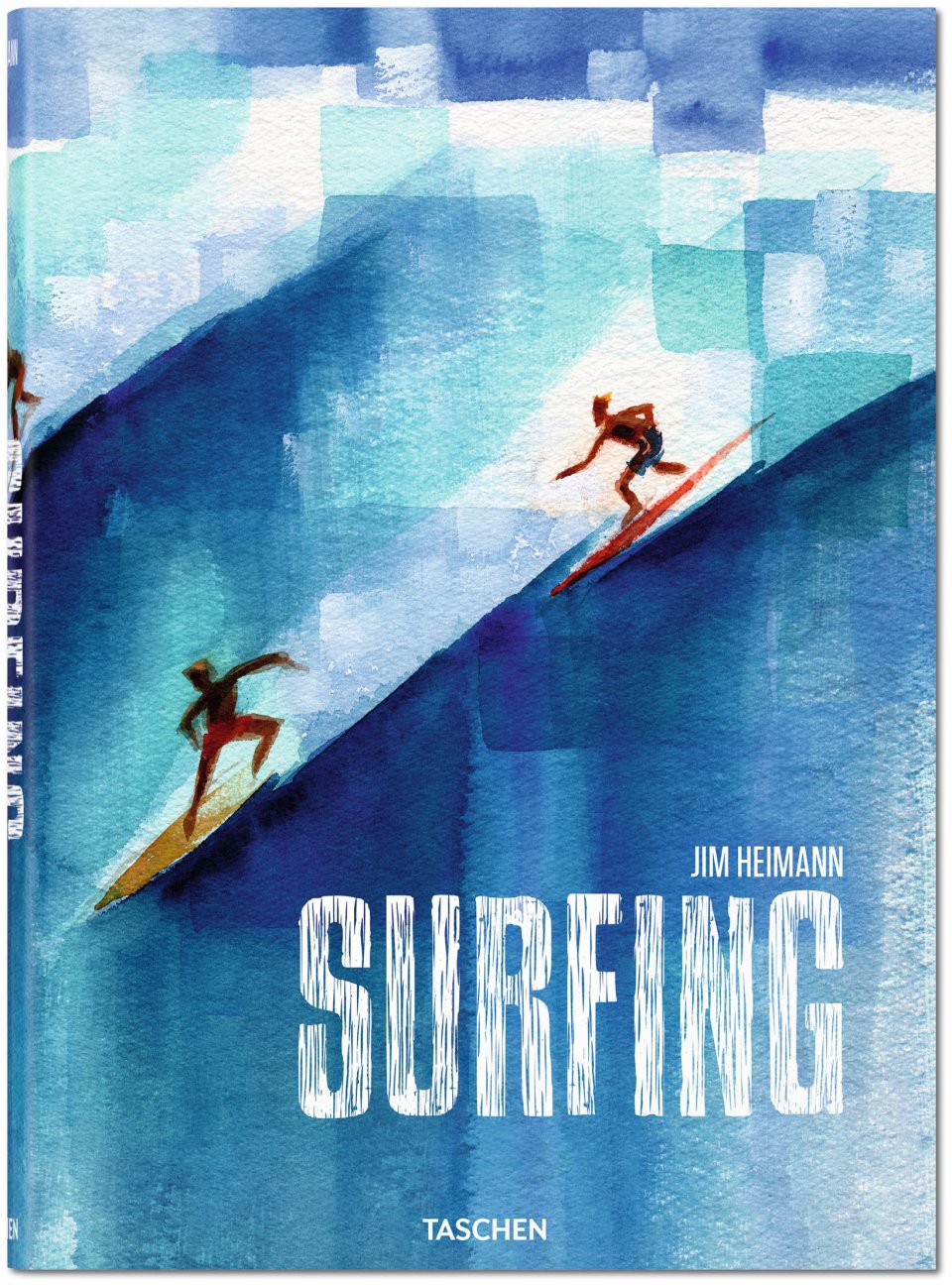 Surfing. 1778-2015
Jim Heimann
Hardcover, clothbound,
with 1 fold-out and ribbon bookmark, 29 x 39,5 cm, 592 pages
ISBN 978-3-8365-3756-8
Multilingual Edition: English, French, German
Catherine and Her Surfboard, Biarritz, 1959
© Georges Dambier / Courtesy Benrubi Gallery, NYC / TASCHEN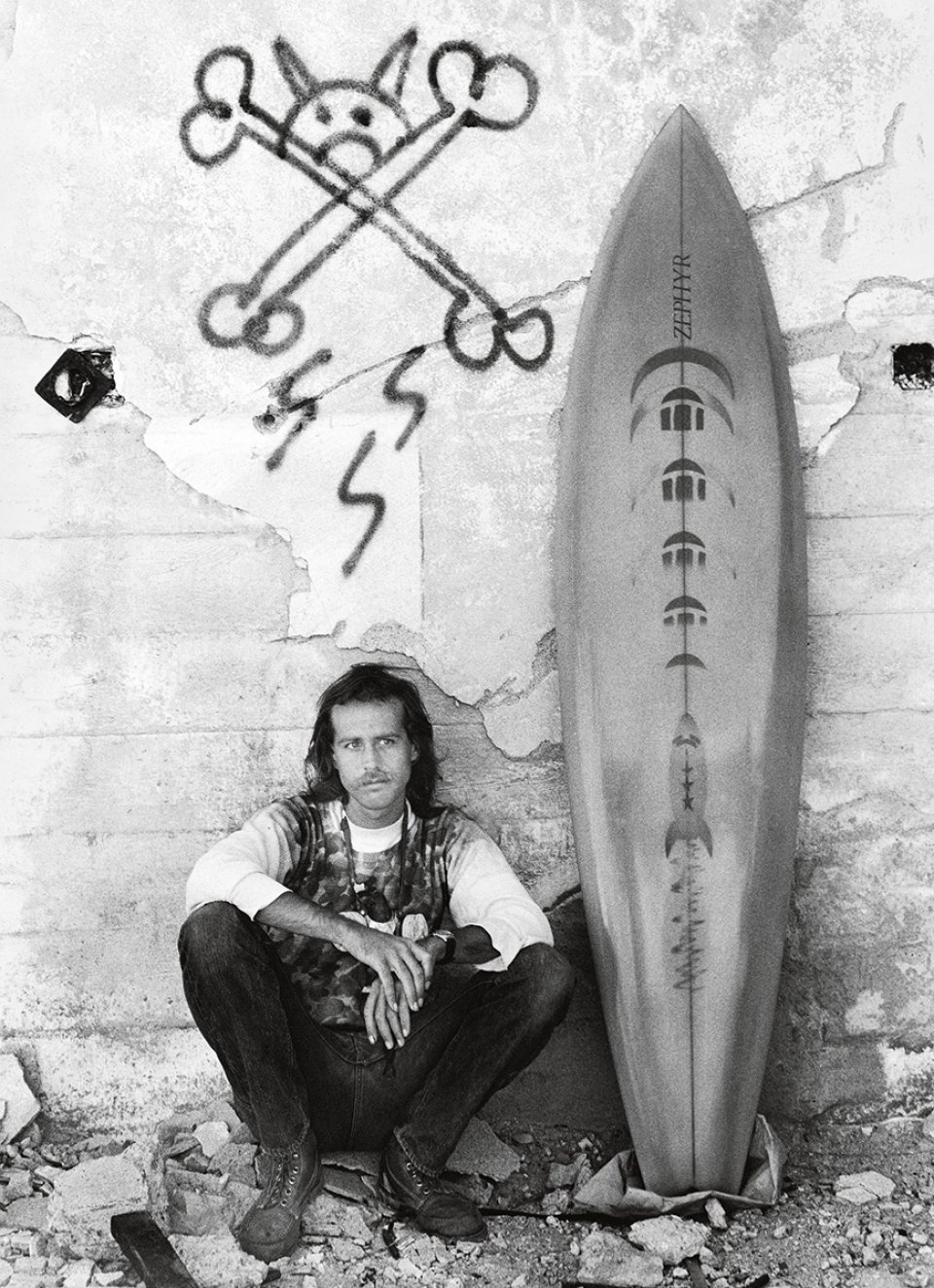 Craig Stecyk; Venice, California; 1974 © Anthony Friedkin / Courtesy TASCHEN
Listen to what Jim Heimann says about the book by himself.
As an moving image not less impressive: Nazaré.